I've been an Instagram food blogger for Rainbow Nourishments for about 7 years and my most asked question is: 'How exactly do you earn money as a blogger?' In this post, I'll tell you exactly what I do now and have done in the past, including 6 income streams.
This post is great for people who are at the beginning of their social media career and those still trying to find their feet!
Baked Vegan Cheesecake, one of my most popular recipes
My background
I had a very conventional (and fortunate) career. First, I graduated from uni with two degrees and Honours. Then I immediately got a well-paid and highly sought after federal government job which I worked in for 5 years... and eventually quit! I don't regret my experience - it taught me patience and gave me an professional edge that not all Instagrammers have.
Rainbow Nourishments has been my full time job and only source of income for 6 years. That's a long time for self-employment... and a loooong time in the online world where things change so quickly.
Let's be real: it's hard work and it takes time
First and foremost, if you want to be a 'successful' food blogger on Instagram, focus on and look forward the type of work you're doing (e.g. recipe development and photography). Don't focus on the little bonuses such as flexible hours, making money online and all the food.
If you want the good stuff, you'll need to put in the hard yards first and it can take a few years! That's what Bjork from The Food Blogger Pro Podcast said and I 100% agree.
"I want to be like THAT famous food blogger"
Having role models and goals is great!
However, many people boast how they make soooo much money from working online. Remember that:
One person's expectations of a 'great' income can vary a lot to another person.
Everyone has different living costs and lifestyles. For example, a person in an expensive city like Sydney or London may have higher costs than a person in the country.
They may be in debt
They may have a wealthy partner or parents
People often only tell you their HIGHLIGHTS!
How I earn money as a Instagram food blogger
I've had about 5-6 income streams under Rainbow Nourishments. While I wouldn't recommend stretching yourself like that in the long term, it taught me the strengths and weaknesses of sooooo many different income streams.
If you're interested in a particular income stream, click below:
Jump to: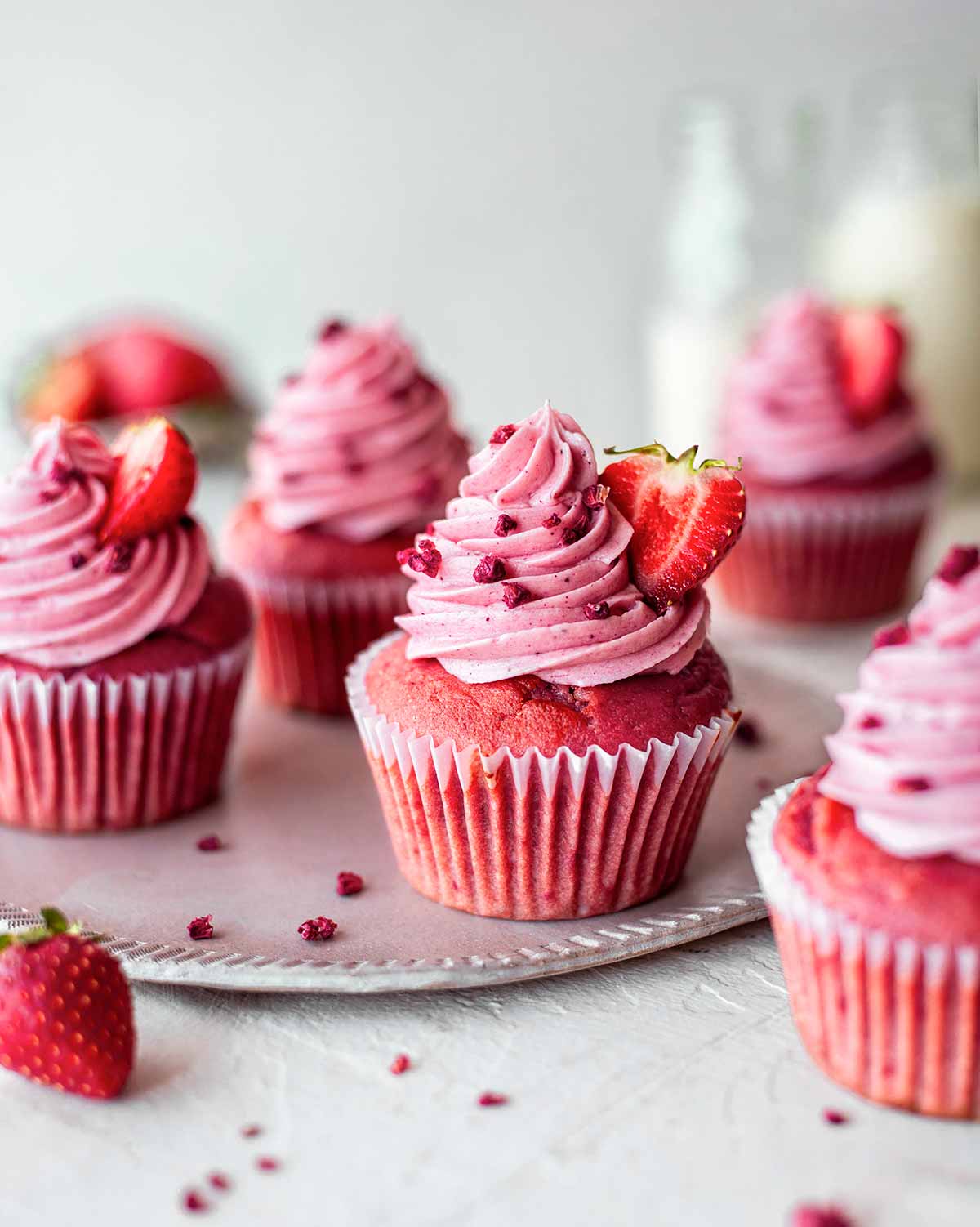 Sponsorships and ambassadorships
Raspberry, chocolate and coconut cake created for Drumstick Australia
How to make money on Instagram (especially food accounts)?
Since 2021, selected Instagram creators earn 'bonuses' on the platform to create content. Instagram creators also earn money through sponsorships and ambassadorships!
These days if a person has over 5,000 social media followers, they are considered a 'micro-influencer' and can earn money from collaborating with brands. Food Instagrammers may feature a brand's product in a recipe and can be paid to post it on their Instagram or Facebook.
It's basically peer marketing!
Sponsorships are shorter term paid partnerships (for example, 1-5 social media posts). Ambassadorships are longer term partnerships which can go on for years. Being a brand ambassador normally pays a little less than sponsorships but this is traded for longevity.
Fridge inspiration created for LG Australia
How MANY Instagram followers do you need to make money?
Personally, when I reached around 20,000 followers on Instagram (5 years ago), I started to earn money from sponsorships. The money was minimal but it was something!
In saying that, I've seen Instagram food bloggers earn money from sponsorships once they reach around 5,000 followers. This is uncommon because brands will prefer to exchange product/food for promotion (what we call 'contra').
However, even if you have a smaller number of followers, it IS possible to earn money in other ways. You can develop recipes or shoot photographs for brands or even run online courses!
When can I earn a full-time income from Instagram?
I know several UK and USA Instagrammers who have around 50,000 followers and earn a full-time income from only Instagram sponsorships.
However, Australian companies tend to have a smaller budget so when I had about 50,000 followers, the money I earnt was okay but not enough for a full-time income. When I passed the 100,000 mark, it was easier to have a sustainable income.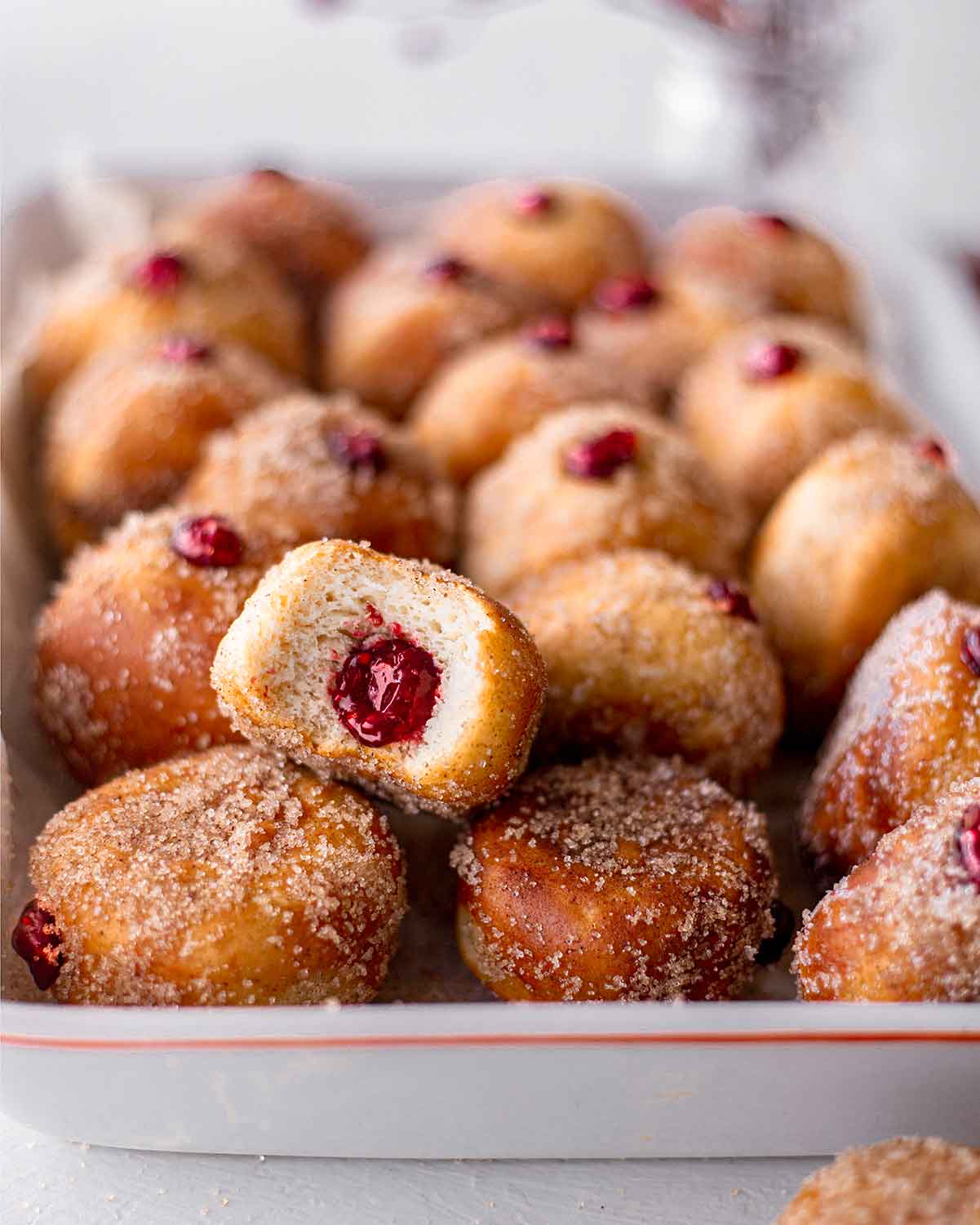 Vegan Air Fryer Donuts, developed for Ninja Kitchen Australia
My experience with social media sponsorships and ambassadorships
Instagram is my main platform and the majority of my income is from sponsorships and ambassadorships.
I work with brands that align with Rainbow Nourishments and provide high quality products/services. I only work with brands if I can confidentally recommend it to a friend. For example, I have worked with LG Australia, Bonne Maman, CSR Sugar and Almond Breeze and many more.
When I chat with brands about potential work, I often provide a media kit and rates card. These are like a resume in the world of public relations!
When I create sponsored content, I work extremely hard to make sure the brand is getting a lot of value from it and the post will reach a lot of people. I'd say I work even harder than my everyday recipes!
With sponsored content, I also make sure my recipe and photos are top quality and provide value to my audience. It's a win win situation for the brand, my audience and myself.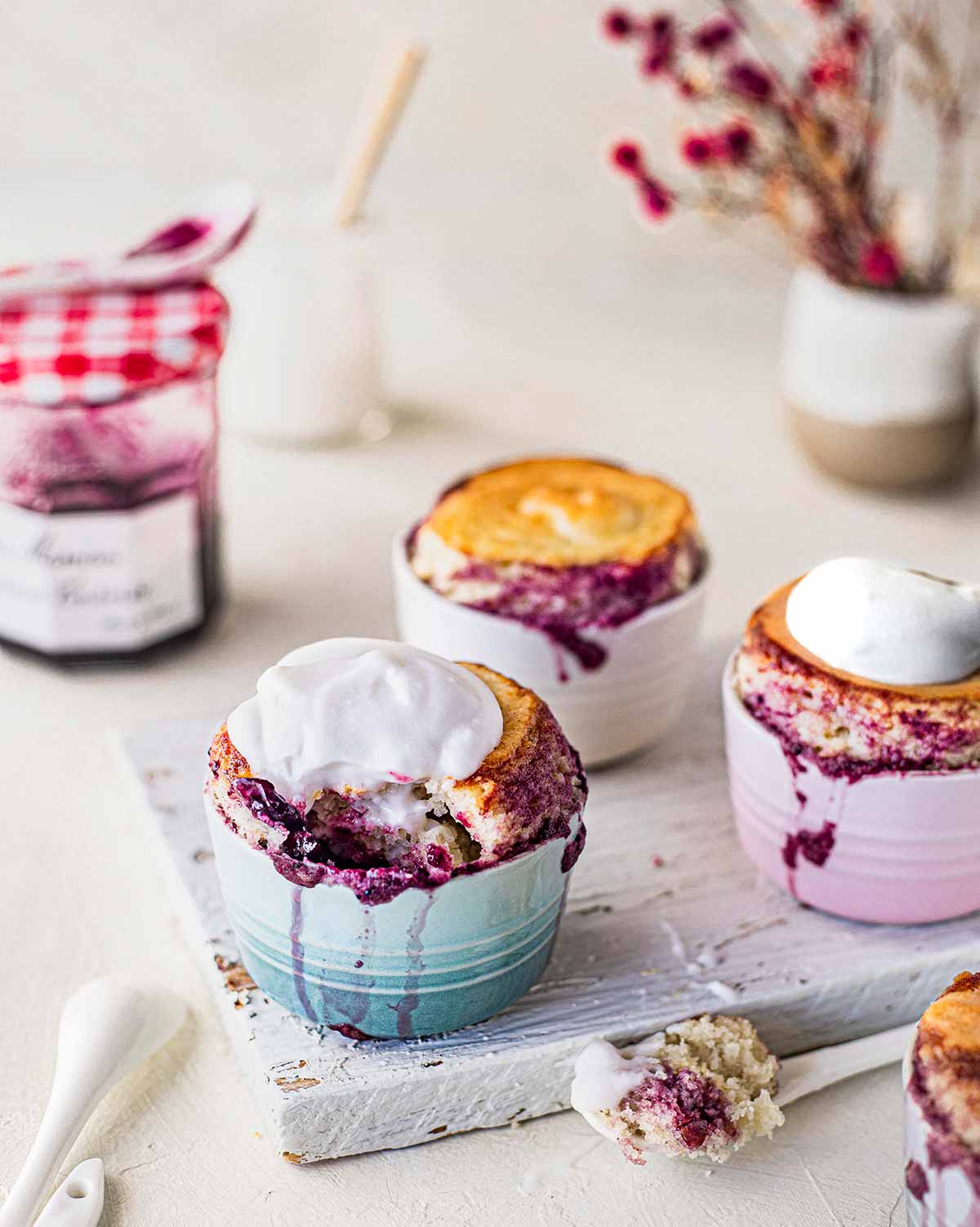 Vegan Self-Saucing Puddings, developed for Bonne Maman
How much does an Instagram food blogger/influencer earn from sponsorships?
The amount of money a food blogger on Instagram earns from sponsorships varies depending on:
The influencer's following and niche
Where the influencer is based
Quality of the influencer's content
How the influencer negotiates money
The size of the company and how much they want to invest in social media and their 'budget'
Some influencer apps have a general rate card of what influencers should charge for Instagram posts including Tribe (scroll down or Ctrl F for "How Much Do Influencers Cost?") and The Right Fit. However the above factors are also taken into consideration.
From experience, food companies generally have a smaller budget than companies selling fashion, beauty and other lifestyle products.
Due to that, Instagram food bloggers may earn less than other Instagrammers for sponsorships. However, it really depends on many factors!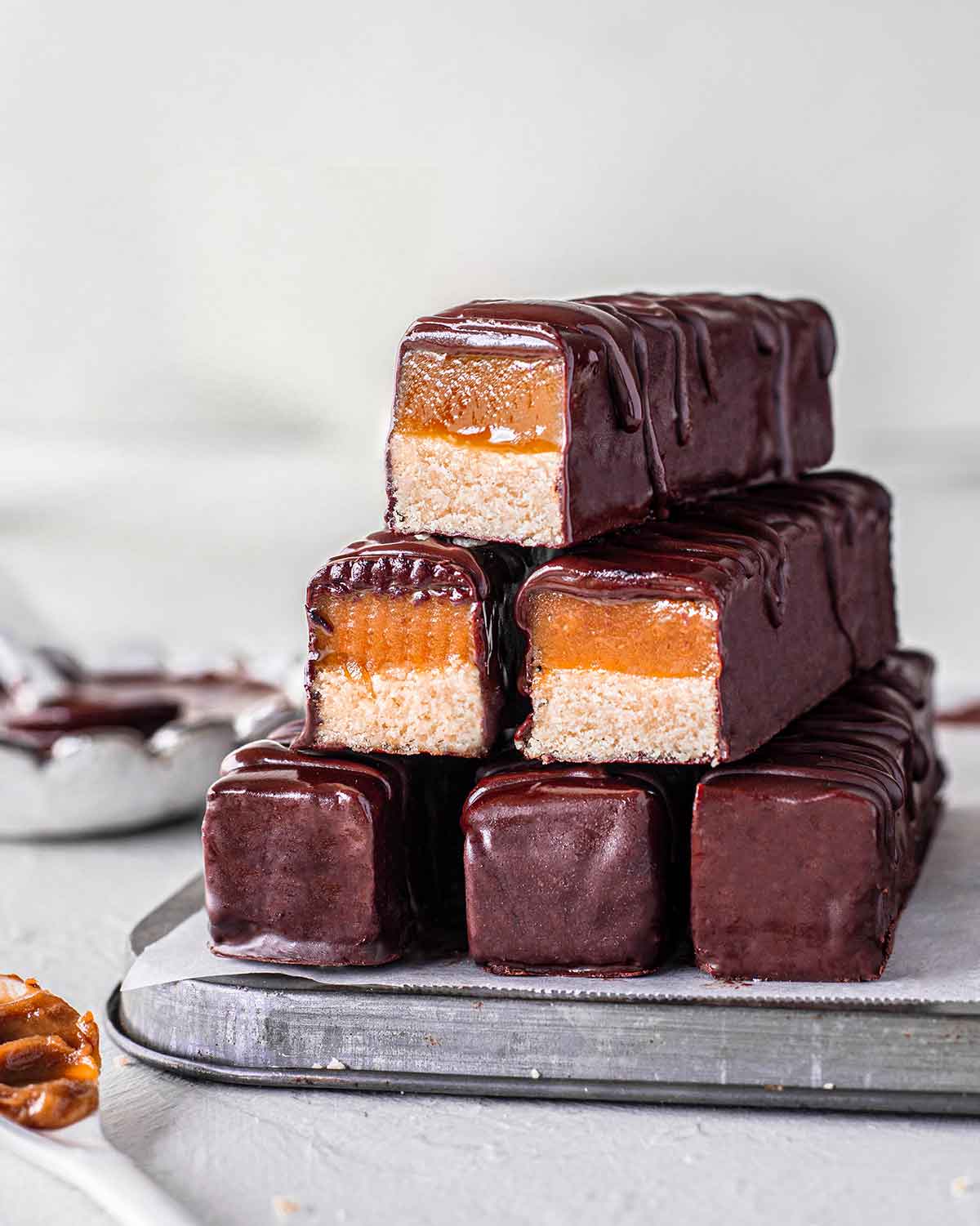 Vegan Twix Recipe, developed for Nature's Charm
In my experience, North American food companies tend to pay much more than Australian and UK food companies. And within a country, an Australian beef company will often pay much more than a small independent vegan yoghurt company.
I'd strongly recommend building a genuine support network of Instagram food bloggers. Many of my peers and I openly talk about our rates for certain campaigns making sure we align with each other. The more we share, the better it is for our industry!
Main points: Instagram sponsorships and ambassadorships
The main advantage of sponsorships is Instagram food bloggers are paid well if they have a large following, amazing content and/or work very hard. When you calculate 'hourly rates', sponsorships pay well compared to other income streams.
The main disadvantage is the income is inconsistent and unreliable. Influencers don't know when their next sponsorship will be and we can't control the Instagram algorithm (and the reach of our posts). Learn to save your money for a rainy day!
Recipe development and content creation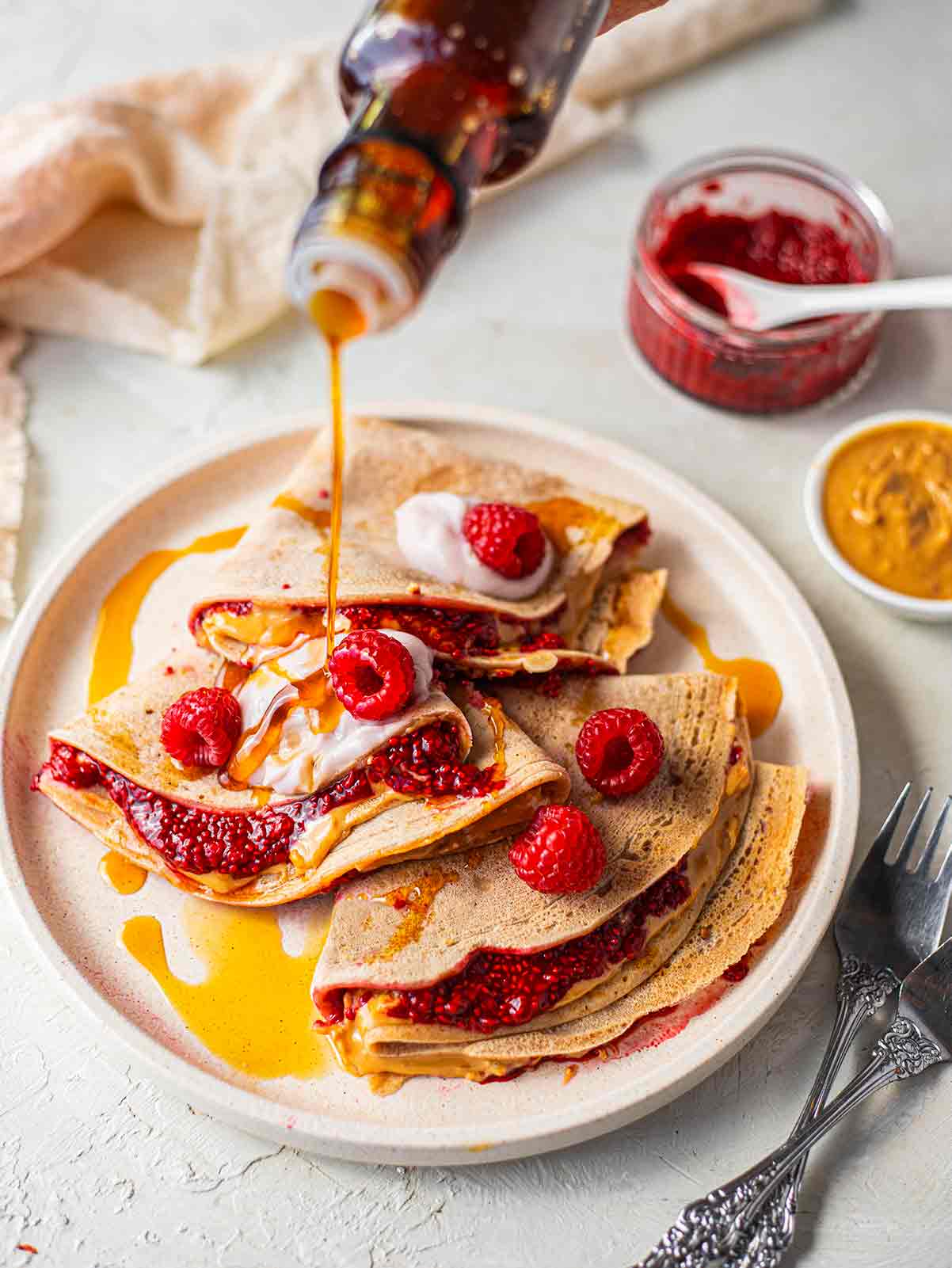 Peanut Butter & Raspberry Chia Jam Crêpes I created for Animals Australia
Instagram food bloggers don't necessarily need a large following to earn money online. Companies often pay Instagrammers and/or food bloggers to create recipes or photos using their products for use on their socials, website or advertising. This work is usually done on a freelance or ongoing basis.
This work allows bloggers to work in an area outside their niche. For example, I specialise in vegan desserts but I may create savoury recipes and photographs for brands, such as this Thai Red Curry for Animals Australia. Unlike sponsored posts, you are not required to share these recipes and photographs on your social media.
I also create recipes and contribute content to magazines such as Vegan Food & Living in the UK and Nourish in Australia.
The main advantage of freelance work is the stability. You build a longer-term relationship with companies so there's less hustling and negotiation for everyone.
The main disadvantage is the lower rate of pay compared to sponsored posts.
Cookbooks and Ebooks
When I got my first copy of my cookbook!
If you have a strong and loyal audience, you can sell your recipes to your audience through a cookbook or ebook!
Some people may ask: why would I pay for a cookbook/ebook when I can get recipes for free online?! Well, authors need to prove that your cookbook/ebook needs to provide VALUE in a way that free online recipes don't.
For example, my print book and ebook contains:
recipes that have been tried and tested rigorously (like 30 times rather than 10 times haha)
commercial recipes from my cake business and I'm not willing to give away for free.
How much money does a first-time cookbook author earn?
The amount of money an Instagram food blogger makes from cookbooks depends on whether you go with a publisher, self-publish, the size of your audience, the book's concept and many other factors.
For print books, if you work with a publisher (like me), you'll earn an advance and might be paid for photography and your ingredients.
While respecting confidentiality, I've seen first-time authors get advances anywhere from $2,000 USD to $30,000 USD (usually in the middle of that scale). Your advance is basically a 'loan' that you 'earn back' through royalties.
Royalties are usually only 6-12% of the wholesale price of a book so cookbook authors may earn 80 cents to $2 per book.
There's a saying that people don't publish print books to make money... I 100% agree!!! However, publishing books may open up other opportunities for you!
How do you self-publish a cookbook?
To self-publish a cookbook, you'll need to invest your own money in the process as you'll need to pay for ingredients, design, printing, advertising and distribution. Plus, you'll need to pay for your own time!
The main advantage of self-publishing is that you'll be able to pocket more of the profits than going with a publisher.
The main disadvantage of self-publishing is you'll have to invest a lot of time into the unglamorous logistics such as negotiating with a printing house and speaking to different book shops to stock your book etc.
How do you make money from ebook cookbooks?
Ebooks cost next to nothing to make. Authors only need to cover their ingredients, time, design and website hosting fees.
I created my ebook over 5 years ago and still earn a passive income through it. The only downside is that there are SO many ebooks out there so there's more competition.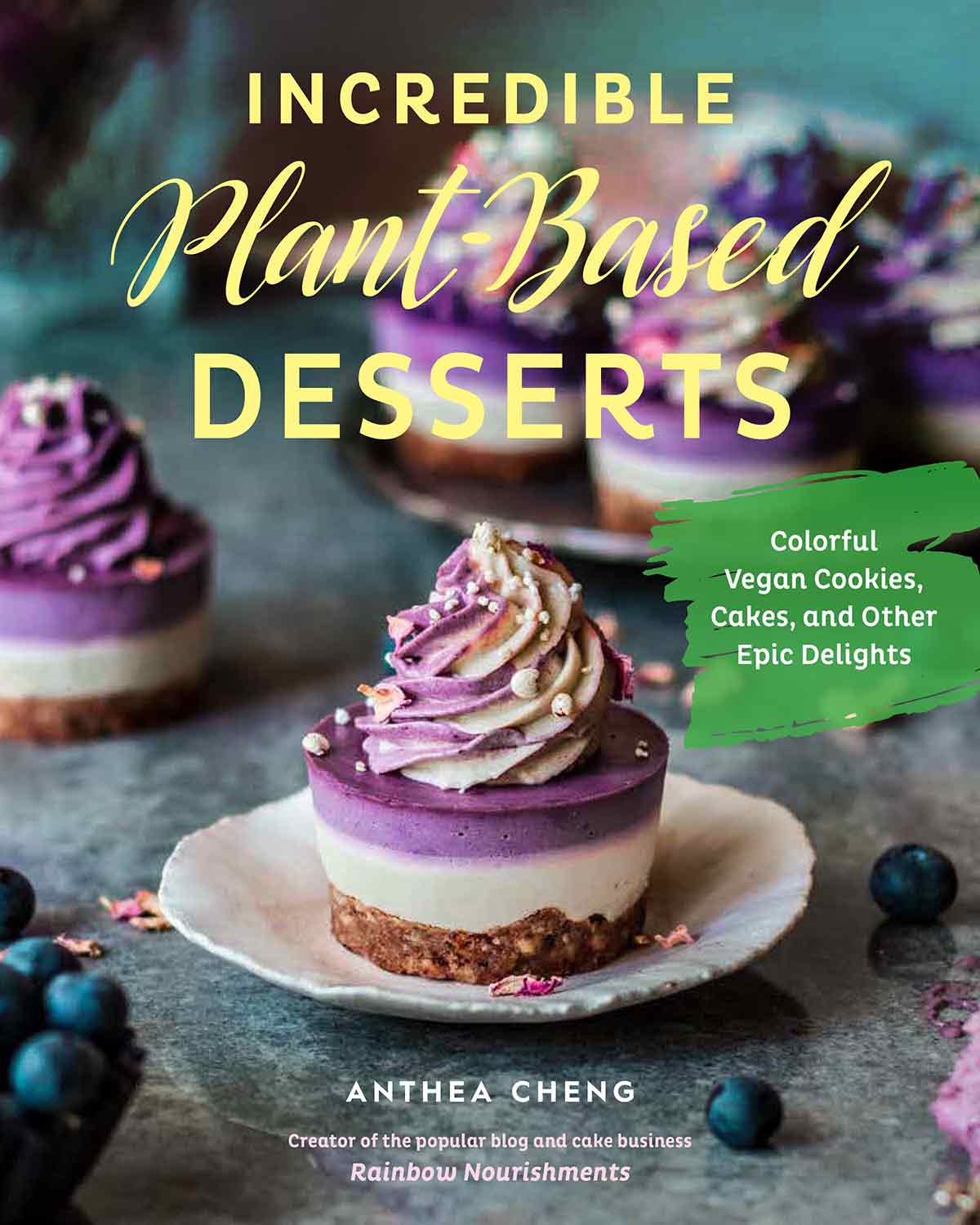 My cookbook, Incredible Plant Based Desserts (hardcover)
Food blog advertisements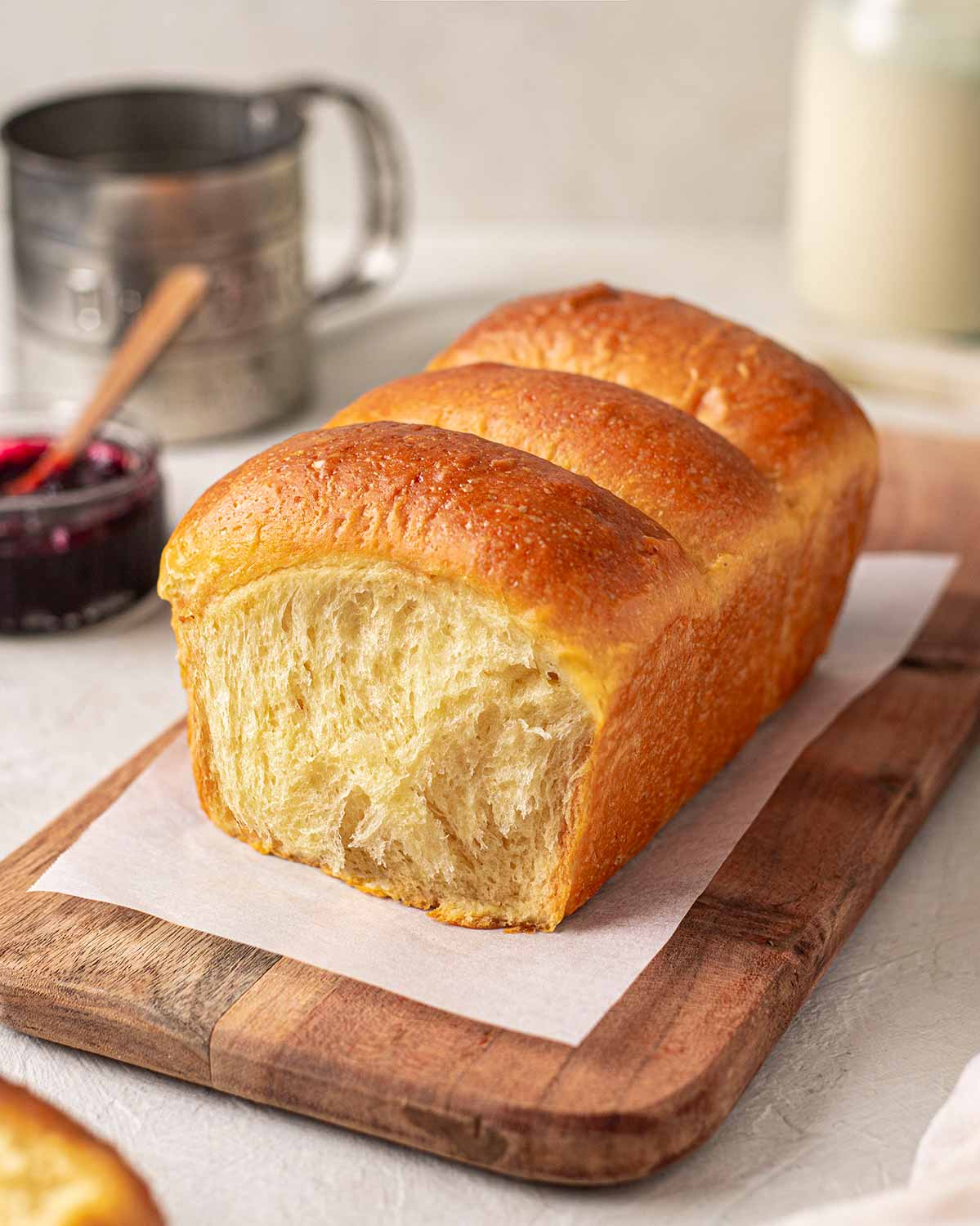 Buttery Vegan Brioche my only breadwinner 😉
Display advertising (e.g. banners and videos such as the one below) on a food blog can hugely contribute to a food blogger's income.
If you're focused on social media or Instagram, I'd strongly recommend creating a blog as it can provide income in the long term. VERY simply, the more popular your blog is, the more money you'll make from ads!
From experience, you need at least 50,000 views per month to earn 'ok' money through advertisements. Revenue depends on:
what advertising company you are with
the niche of your food blog
how your food blog is set up
what country your readers are from (ad companies prefer if you have a big Northern American audience)
the time of the year
My experience with food blog advertisements
You can start to earn decent money from advertisements on your food blog when you reach 50,000 monthly sessions through Mediavine or 100,000 monthly pageviews through AdThrive.
The money I earn from ad revenue makes up a decent chunk of my overall income but isn't the largest portion. However, many bloggers rely on ad revenue to make a living!
Services and events
In addition to my online work as an Instagram food blogger, under Rainbow Nourishments I have also:
Run a cake and catering business selling food to the public. To have a successful cake business, I believe that you need a very strong business mindset, to be physically fit (no injuries), be okay with VERY repetitive work and enjoy customer service. Running a business selling handmade products is not often lucrative so you have to realllllyyy enjoy making cakes (or food of choice)
Hosted in-person workshops teaching people how to make/decorate cakes. I have hosted MANY in person workshops around Australia and internationally. To run quality workshops, you need to enjoy teaching, be ok with public speaking and be quite organised. A workshop may only be 2-3 hours but there are many hours of organising! The profit margins are much higher than running a cake business but workshops are like performances and can be exhausting.
Provided one-on-one consultations and mentoring. I used to provide advice to other food companies on business development, product development and vegan baking. I've also seen Instagrammers provide mentoring to others in their field about how to grow online etc. The money can vary a lot depending on your clients.
A raw vegan wedding cake I made for a customer as part of my cake business
Hosted pop-up events like dinners and high teas where I cooked for large groups of people. To run pop-up events, ideally you need hospitality experience of RUNNING a kitchen/restaurant and not just waitressing. I strongly believe you need to be calm during high stress situations and be physically fit as well!
As you can see, these income streams require a different set of skills (and level of stress) so I'm not going to chat about it in detail here. I closed down my cake business to focus on the online side of Rainbow Nourishments which you can read about in this post.
I often ran cake decorating workshops!
Other ways to be paid as an Instagram food blogger
There are several other ways to earn money as a food blogger including.
Affiliate marketing and commissions is great for people who love selling products and services. You can also integrate affiliate links into your Instagram posts, stories and blog!
Contributing food images to stock photography websites. I haven't done this myself but Mango Street's video is a great guide on this!
Online workshops and courses. I haven't done these myself but I know that profit margins can vary a lot!
Earning a decent income as an Instagram food blogger takes time, just like this vegan jam babka
Things I've learnt
I've had a rollercoaster of a journey with Rainbow Nourishments. It's given me 'life experience' (hahahaha) but things really do pay off over TIME! Through my job, I've really enjoyed connecting with so many of you! I hope this post has helped!
---
This post was originally written in November 2019 but is constantly updated to provide relevant and useful information.
If you have any questions, please leave a comment and I will respond as soon as possible. Rainbow Nourishments receives a high number of questions through social media and email and is unable to respond to each individual query. Comments on this post are more likely to receive a response!