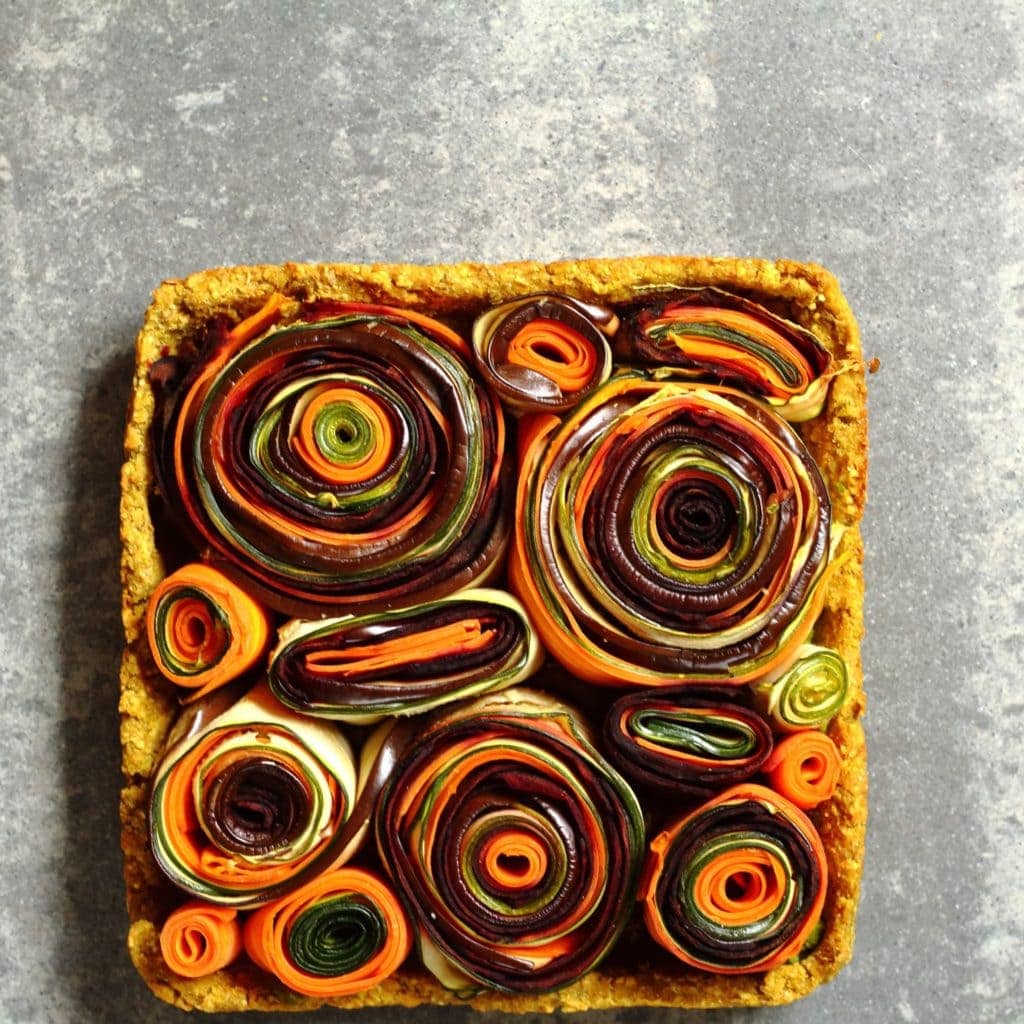 When I finished work last night, I found myself squatting in a fetus position for about an hour. Every muscle and bone in my body was exhausted. My brain couldn't bear the thought of executing any physical moves. I was a zombie.
How did I get to this point? What happened? Well, my brain would probably say 'What didn't happen'. I've been in overdrive for the last week and I needed a break. I realised that I'm trying to do the job of a million specialists with no room for error. Caterer, photographer, public relations pro, blogger, social media influencer, marketing manager, courier, writer, administrator. And that's on top with everything going on in my personal life.
I was recently asked in an interview where I get my inspiration for my food creations from. To be honest, sometimes my brain is in such overdrive that meditation, mindfulness and just 'breathing' doesn't work. So, I express it through my food and the passion I have for food.
So that's where this roulade tart comes in. If anyone wants to ask how I am today, I'll just refer them to this tart! You can interpret that in however you'd like!
Print Recipe
Vegetable Roulade Tart with a Sweet Potato Crust
Ingredients
Sweet Potato Crust
1

large sweet potato, baked or boiled with skin on ½ cup flour (I used ground millet and chickpea flour)

½

cup

water

2

tbs

chia seeds, ground

½

tsp

baking powder
Tomato sauce
2

medium tomatoes, roughly chopped

Fresh or dried herbs such as oregano, basil, thyme
Vegetables
Tip: Try to make sure all of your vegetables are the same width!

2

Lebanese eggplants

2

carrots

2

zucchini
Instructions
Preheat oven to 180C. Line a medium-sized casserole dish with baking paper or brush with oil.

For the crust: Add all crust ingredients to a food processor and process until well combined. Spread mixture on the bottom and sides of the casserole dish and press firmly. Set aside.

For the sauce: Add tomatoes, herbs and a dash of water to a small saucepan. Bring to a boil for 3 minutes then reduce to medium heat. Simmer until the tomatoes break down and thicken. When the sauce has cooled, spread onto your crust.

For the roulade: Slice all vegetables to about ¼ cm thick. Take one slice of any vegetable and roll into a tight circle. Wrap with another vegetable slice and repeat until desired shape or size. Secure the swirl with a rubber band and set aside. Repeat for remaining vegetables.

To assemble: Remove a rubber band from one spiral and place onto the crust. Repeat for the remaining spirals until the tart is filled.

Bake in oven for 30-40 minutes or until vegetables have cooked through and the crust is crisp at the sides.

To serve: use a sharp knife to cut in between spirals and serve! The tart will keep in your fridge for 3-5 days.