Collection of ingenious vegan sourdough recipes using up your leftover sourdough starter or discard!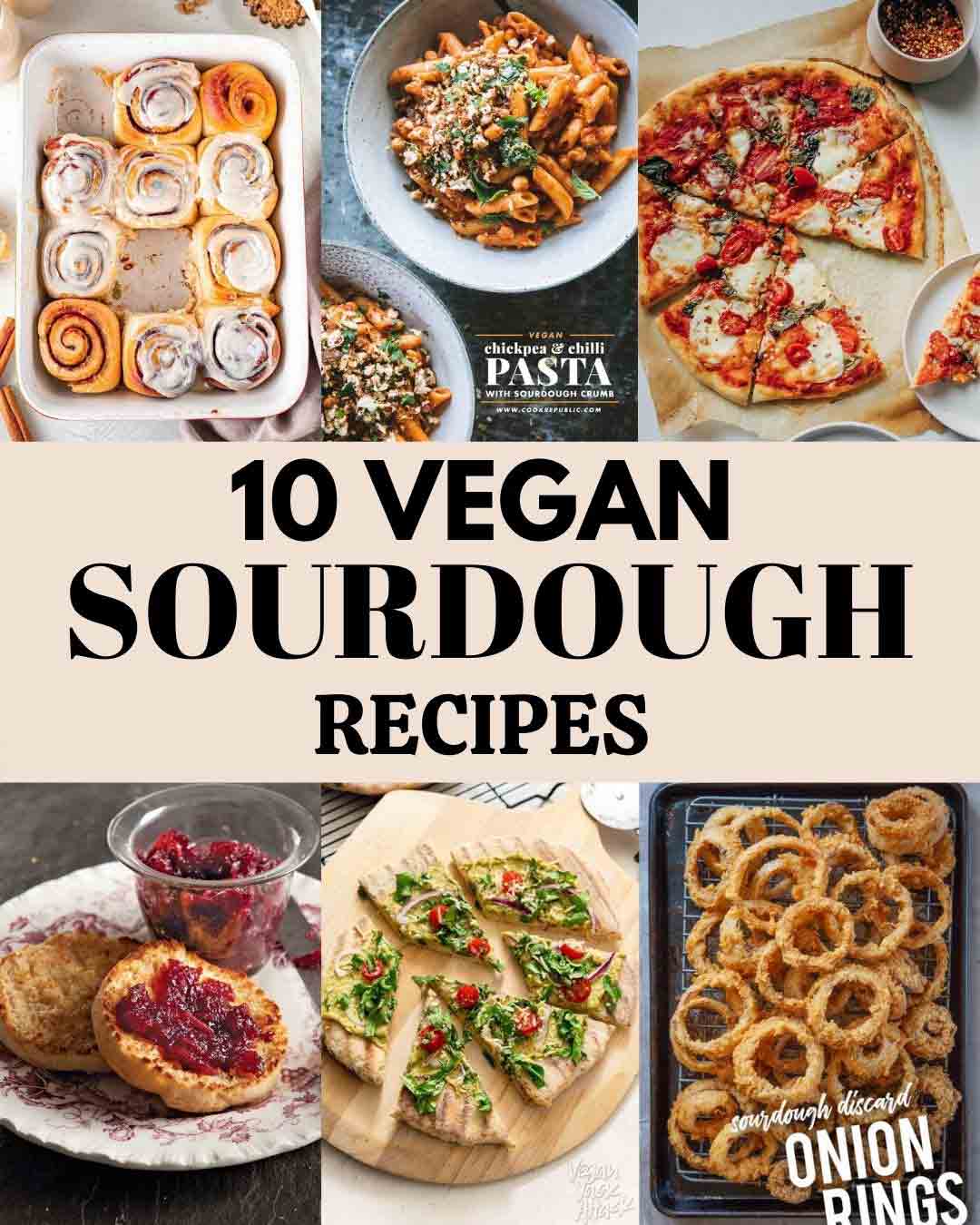 It takes hours (or days) to ferment a good sourdough starter which makes it too good to waste. Leftover sourdough starter can be used instead of yeast in bread-based recipes, such as rolls, flat bread and pizza crust. Alternatively, you can add it to recipes such as onion rings for a umami sourdough taste!
Sometimes we need a break from sourdough bread so these vegan sourdough recipes range from cinnamon rolls to crackers, pizza to pancakes! You'll never have to throw away your sourdough discard again!
Classic buttery cinnamon rolls made with a sourdough starter and no yeast. Easy, delicious and not too sweet. This vegan sourdough recipe is a MUST!
Incredibly delicious and easy recipe for grilled sourdough flatbread. And you don't want to miss out on the white bean basil spread. This is a great vegan sourdough discard recipe!
Vegan sourdough recipe for English Muffins which can be prepared ahead then freshly baked and enjoyed on the busiest of days. Talk about an easy vegan bread recipe!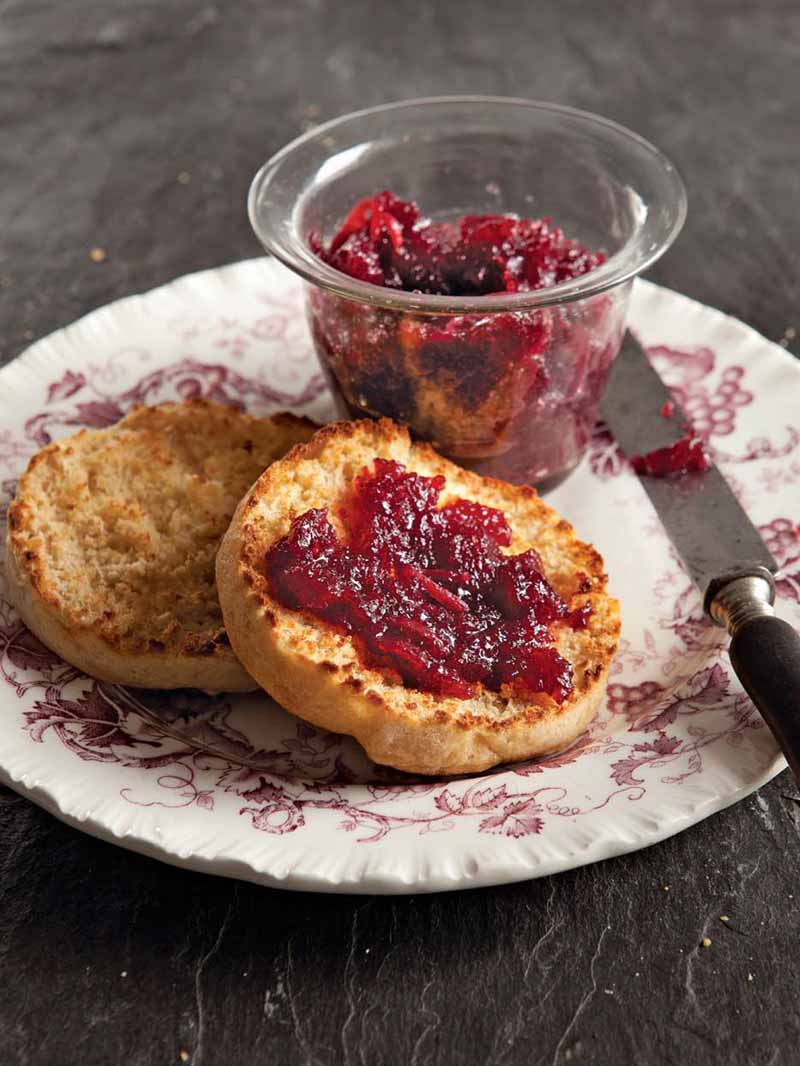 Sourdough baking isn't limited to easy breads. These vegan sourdough pizza crackers taste just like pizza! They are golden, crispy, salt and spicy. Just mix, roll, bake and cut!
These gluten free sourdough crackers are the perfect no-waste solution to sourdough discard. They're outrageously delicious and offensively easy to make.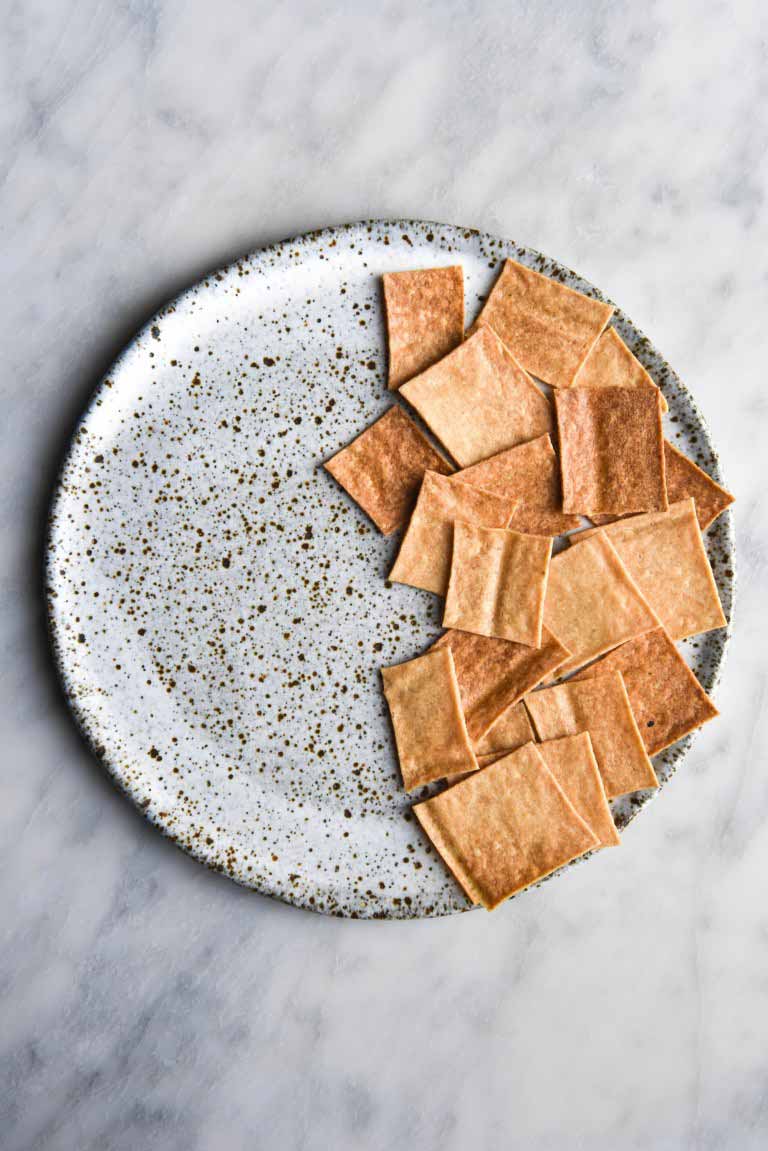 Take your vegan sourdough recipe game to the next level with pizza crust! A pretty hands-off recipe, all you need is basic ingredients and time.
Use your sourdough discard to make these easy 1 ingredient sourdough pancakes. You can make them savoury, sweet or plain!
The crispiest, crunchiest, tastiest onion rings you'll ever have. They have the perfect amount of coating thanks to sourdough starter discard!
A pillowy sourdough focaccia of various flours which is a perfect bed for a topping of cherry tomatoes and crispy purple onion.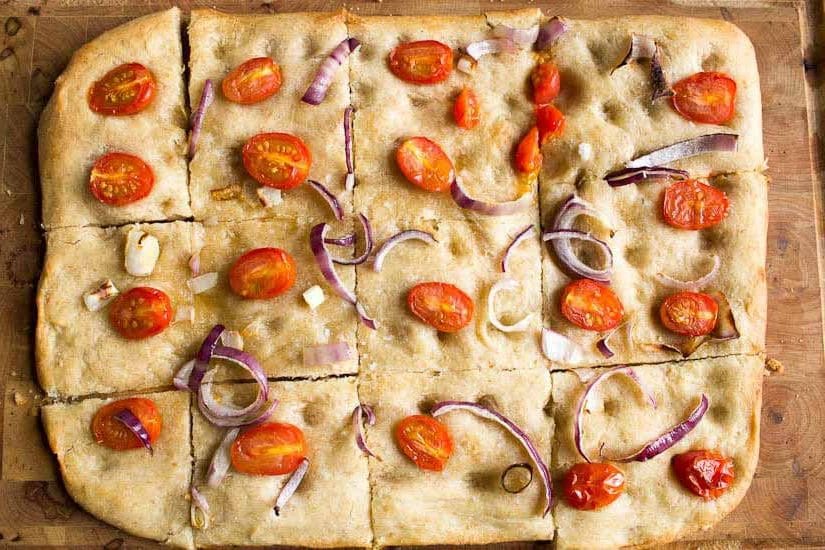 Use your sourdough discard to make lemony sourdough crumbs for sprinkling on your vegan penne pasta with chickpea and chilli sauce! Can that sound any more delicious?!
I hope you enjoyed this round up of vegan sourdough recipes! Tell me, what's your favourite way to use your sourdough starter or discard?